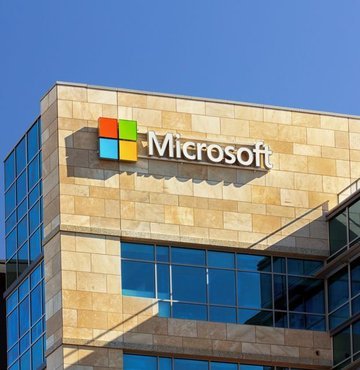 Accepting the October-December period as the second quarter in its financial calendar, Microsoft announced its balance sheet.
Accordingly, the company's revenue increased by 2 percent in the October-December period of last year compared to the same period of the previous year, reaching $52.7 billion. Microsoft had revenue of $51.7 billion in the July-September 2021 period.
The company recorded its lowest revenue growth since the quarter ended June 2016 in the given period.
Microsoft's net profit fell 12 percent in the same period to $16.4 billion. The firm's net profit was $18.8 billion in the same period last year.
The company's earnings per share also decreased from $2.48 to $2.20 during this period.
US technology giant Microsoft announced last week that it will lay off 10,000 of its employees, making the company's biggest dismissal decision in more than 8 years.
Microsoft CEO Satya Nadella, in the article he shared with company employees on the subject, stated that customers are optimizing their digital spending.