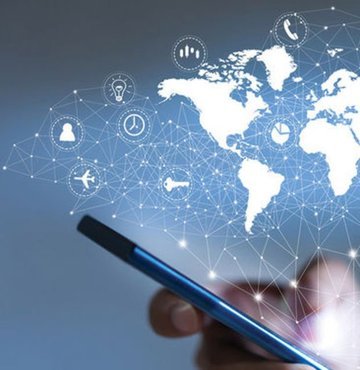 Serving more than 16 million users in 22 countries around the world, mobile virtual network operator Lyca Mobile has prepared packages that can be used in Turkey and Germany. Packages called "AloTurka" do not require a contract and eliminate the roaming problem in Turkey.
NON-CONTRACT PACKAGES
Lyca Mobile is known for its prepaid SIM plans. The global operator launched the "AloTurka" packages, which it announced to eliminate the roaming problem in Turkey. AloTurka packages, which do not require a contract, allow you to use the telephone line in Turkey as well as in Germany, without paying any additional fees.
BOTH GERMANY AND TURKEY SINGLE TARIFF
"One sim, one tariff! Both Germany and Turkey!" The AloTurka packages offered with the slogan include internet and unlimited Germany calls, as well as extra minutes that can be used for Turkey calls. Thus, Germany-Turkey or Turkey-Germany calls can be made easily. In Turkey packages, internet can be used besides minutes.
ADVANTAGE PACKAGES FOR EXPERIENCES
The following information was given in the written statement made by the company on the subject: "Lyca Mobile's AloTurka packages offer unique opportunities to expatriates living in Europe. For this reason, Lyca Mobile AloTurka packages are expected to be a favorite among expats. With AloTurka, there is no need to buy a second SIM card in Turkey. Packages can be used in European Union (EU) B countries without paying any additional fees. With payment options suitable for every budget AloTurka packages launched to the market are met with interest, especially among the Turkish community living in Germany."
ALOTURKA GERMANY PACKAGES
Three different advantageous options are offered in the AlaTurka packages of the global operator company. Packages can be purchased from the Lyca website or from their dealership. Users can choose the most suitable package by simply purchasing a SIM card. One of the most advantageous packages among the new AloTurka packages that can be used in Turkey and EU countries, AloTurka L Package allows users to talk for 150 minutes to mobile lines in Turkey and EU, as well as including roaming usage in Turkey and the EU. In addition to the possibility of unlimited calls to both German numbers and landlines in Turkey, an additional 20 GB internet usage is also included in the package. AloTurka L Package can be purchased with a fee of 24.99 Euros.